THE CRATERS & FREIGHTERS NETWORK
A National Powerhouse with Local Accountability.
At Craters & Freighters, we have a nationwide network of offices and a multitude of global resources to provide our customers with specialty crating, packaging and a seamless transportation process. Behind this powerhouse however, are your local representatives who take full responsibility for ensuring the safety of your valuable items and who are there when you have questions or concerns.
With three decades of experience behind us, you can count on Craters & Freighters San Diego to get your items safely packaged, crated, and shipped to just about anywhere–
domestically or internationally.  Our shipping services are efficient and cost-effective, with all of your comprehensive shipping logistics met.  Our team of shipping and crating experts take on the most demanding, challenging freighting projects.  If you have sentimental family heirlooms, oversized and bulky pieces of framed art, furniture, or machinery, hazardous, dangerous, or industrial items, or anything in between, we can handle it with the precision and care it necessitates.  
Our custom-made wooden crates are specifically made for your items to ensure they arrive at their final destination damage-free.  Each crate is engineered with the proper reinforcements and packaging necessary to facilitate its successful journey, whether traveling via air freight or sea freight.  
Craters & Freighters San Diego shipping services are unmatched in customer support throughout your shipping process.  We maintain open dialogue and go above and beyond for each of our customers.  Offering white-glove shipping, worldwide shipping, commercial shipping, and residential freight shipping services, we're sure to have exactly what you need for your packaging, crating, and transporting project.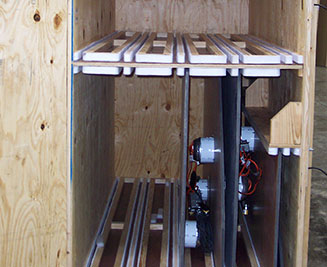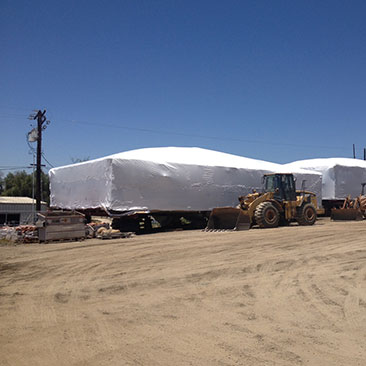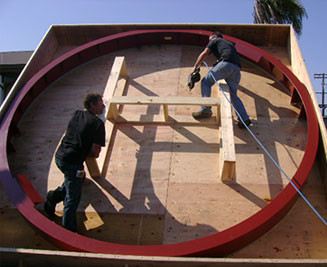 We help organizations of all kinds get their valuable assets to their destination safely and securely. Our San Diego team of crating and shipping experts are unrivaled in their dedication to flawlessly manage your most challenging, fragile, hazardous, or heavy items and make it look easy from start to finish.  We provide professional and dependable support based on our extensive knowledge and experience within the shipping industry.  You can trust us to meet any of your commercial shipping goals with confidence.  If you're concerned that your project is too large or overwhelming for any San Diego shipping company to take on, think again.  Craters & Freighters is known throughout the world to handle the most sensitive and oversized shipping projects imaginable.  
We offer an array of shipping services to take the stress out of transporting your items, no matter where your final destination is taking you.  Our shipping services are many and we provide exceptional management of each and every one.  Ocean shipping, worldwide shipping, custom shipping packaging, overseas shipping, air freight shipping, heavy equipment shipping–we do them all.  Our shipping professionals bring decades of valuable experience to support the largest, most demanding shipping projects that come our way. Each unique job is mastered with the skill and respect it deserves.  
From your wood crating needs, your transportation guidelines, and your personal comfort level, we will make sure your valuables are shipped precisely how they need to be to ensure safety and confidence. 
We treat your items like they are our own, providing exceptional attention to detail and customer service that goes unmatched in the San Diego area.  We put the same amount of energy and thought into every one of our residential packaging, crating, and shipping projects. Whether you're moving your residence across the country or across the sea, your move will be efficient in every way, no matter the size or distance.  Our shipping and crating company is here to meet all of your logistic needs and manage your move so you can focus on more important matters. 
Our San Diego team has unmatched expertise in providing custom crating and packing solutions.  Every custom wooden crate we design and build is made with the highest quality wood and our team of specialists is leaders in the shipping industry.  No job is a one-size-fits-all, so specific care and thought are put into each project to ensure safe travels in unpredictable sea or air travel.  Every crate has the structured support and protection needed to arrive damage-free and if traveling internationally. Our crates and packaging also meet all international inspection codes for easy entry into their country of destination. 
FAST & EASY PROCESS
We can crate, pack, and ship your largest, heaviest, and valuable items.
When other providers choose to step away from a difficult project, we step up and get the job done. We enjoy being challenged and making tough jobs look easy. We also have the ability to fully insure your items while they are in our care (pickup, packaging, and transit to the final destination), offering our customers the confidence and assurance they're looking for when undergoing a crating and shipping project.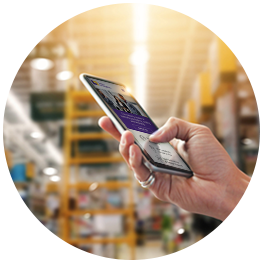 STEP 1
Contact us to discuss
your needs.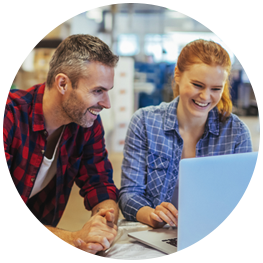 STEP 2
We provide a quote with a
recommended approach.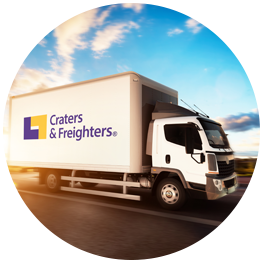 STEP 3
Once approved we package,
crate and/or ship your item.
Expertise that delivers.
San Diego's Craters & Freighters offers excellent industry knowledge and an unparalleled code of conduct, unmatched by any other crating and shipping service in the San Diego area. As Craters & Freighters has stood the test of time, we can genuinely call ourselves leaders in the industry.  
Our San Diego team will provide insight, security, and accountability to your residential or commercial crating and shipping project–without hesitation.  If it can be moved, we'll make it happen prudently and carefully, and we say that with the utmost confidence. 
Ultimately, we promise to deliver above-par customer service, reliability, and peace of mind to every crating, packaging, and shipping project that comes our way. Craters & Freighters is your crating and freighting solution.