AN ARRAY OF SERVICES
Industrial & Commercial Packaging & Shipping Services in San Diego
Your assets are important to your organization. They're important to us, too. Every packaging and shipping project we work on is our top priority. Our teams give your items their undivided attention from pickup to delivery.
We'll Handle This
When you work with Craters & Freighters, we handle every detail for you. Our clients find that being able to trust and rely on us means they can turn their attention to other tasks and be more productive.
From packaging and crating to coordinating logistics, we have extensive expertise in every aspect of commercial shipping. We even provide cargo insurance for added peace of mind.
So, let's talk about your next shipping project so you can hand it off to us with confidence.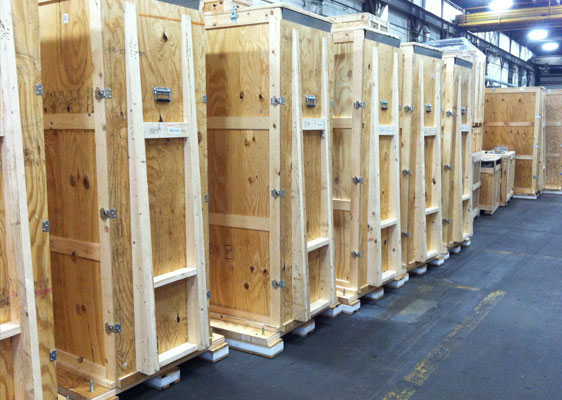 Across the Country or Around the World
Because of the personalized service that we offer, Craters & Freighters has an extensive network of offices and industry contacts. Our global reach ensures that wherever you are shipping from and to, we can streamline the process and ensure it goes smoothly. Contact us at 619-265-0509 to learn more about our services, which include:
Get a fast, free, no-obligation cost estimate from Craters & Freighters San Diego.
All you need to do is provide your shipping goals and requirements to our team; we'll take care of the rest. One of our seasoned engineers will be able to give you an accurate, customized estimate that you can count on. If you don't think we can handle your shipment, call us anyway. We'll head to you and see if we can put together a plan everyone is satisfied with.
Serving all of San Diego County, including the beaches, North County, East County, and South to the border.