FULLY TAILORED SOLUTIONS
Fully Customized Crating and Packaging Solutions in San Diego
We specialize in custom crating and custom packaging. From designing and building a crate to meet your item's specific needs, to determining what type of cushioning material will best protect it, our in-house engineers and packaging experts at Craters & Freighters San Diego take the time to do things right.
We Never Take the Easy Way
You won't find your item in an oversized crate with an excessive amount of padding struggling to keep it secured. It would be easy to pack that way, but that's not how we do things.
Our first-time clients become repeat clients because they recognize that we never settle for good enough. Our goal is to provide the best crating and packaging solutions, and that's what we deliver.
We crate and package your valuables the way we'd crate and package our own.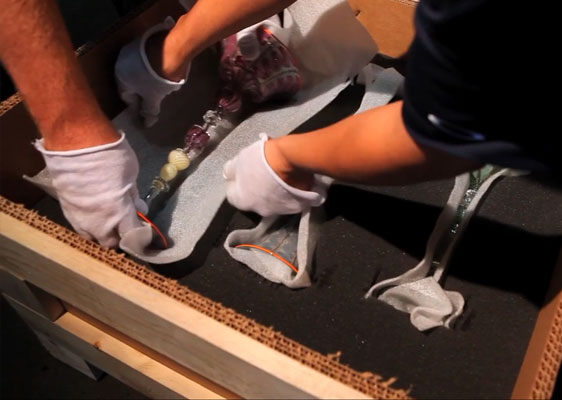 Get a fast, free, no-obligation cost estimate from Craters & Freighters San Diego.
All you need to do is provide your shipping goals and requirements to our team; we'll take care of the rest. One of our seasoned engineers will be able to give you an accurate, customized estimate that you can count on. If you don't think we can handle your shipment, call us anyway. We'll head to you and see if we can put together a plan everyone is satisfied with.
Serving all of San Diego County, including the beaches, North County, East County, and South to the border.